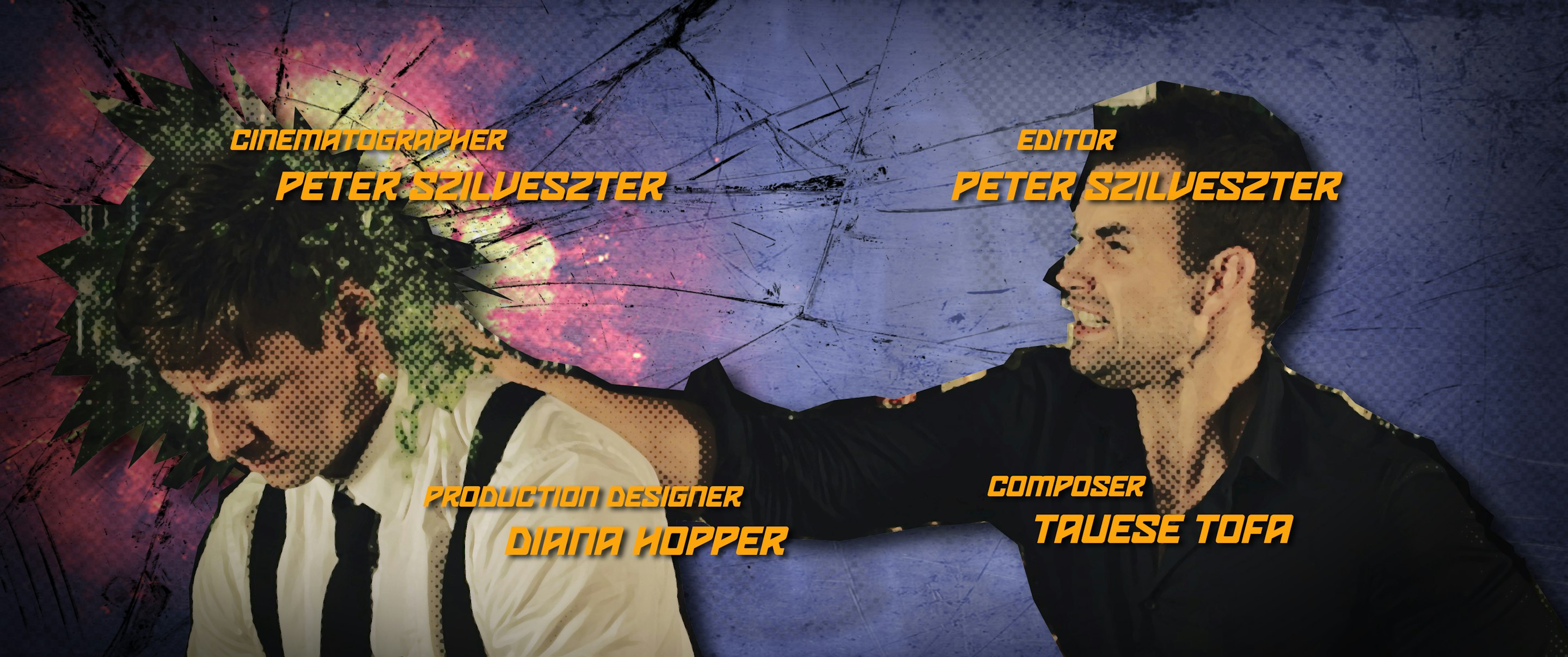 Come Correct - Credits
ANIMATION
End credits I created for the short film "Come Correct".
Titles created using After Effects.
COME CORRECT (Full movie) - vimeo.com/250228277
A loveable Bogan challenges a pompous Bartender to a cocktail duel after he is unfairly evicted.
Worldfest: Houston International Film & Video Festival - Platinum Remi WINNER
Capricorn Film Festival- CAPS Open WINNER
Official Selection at:
Cinequest Film & Creativity Festival
Miami Short Film Festival
Los Angeles Lift-Off Film Festival (Online)
Competition:
Hollywood Just4Shorts Film & Screenplay Competition (Finalist)
Starring Dominic Russell, Cameron Pascoe, James Hoare, Jessica Knuth and Brad Villiers
Directed by Alex and Dominic Russell
Written by Dominic Russell
Produced by Alex Russell, Dominic Russell and Zac Garven
Cinematographer Peter Szilveszter
Production Designer Diana Hopper
Editor Peter Szilveszter
Composer Tauese Tofa
ANIMATION
ANIMATION
Alex is also available for Animation Direction, across feature, tv, and commercial.